FOR IMMEDIATE RELEASE                           
Media Contact: Roberta Paixao Cortes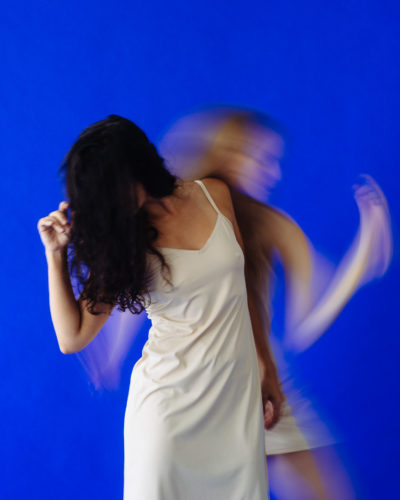 (281)8273091
Houston's collaborative dance and live music performance company Group Acorde, premieres Representation of Form at MATCH Gallery in January 2019

Houston, TX, November 4th, 2019-Group Acorde premieres "Representation of Form". Group Acorde presents Representation of Form: multimedia, immersive, contemporary dance and live music performances highlighting the work of New York based photographer Christopher Peddecord. As a dancer himself, Peddecord has a unique sensibility to capture movement through his photography that creates sensual and mysterious narratives. In this collaboration with Group Acorde, Peddecord takes photographs of Group Acorde dance artists and layers the images with one another, initiating a series of sequences of movement and choreography that will not only be displayed throughout the gallery space but used as inspiration for live contemporary choreography and music composition. The live performances will include projections of the captured images and installed on various surfaces throughout MATCH Gallery alongside live dance and music, primarily bass and saxophone. The dancers and musicians will perform throughout the art installation at the gallery, sometimes complementing the projected images and at times creating a different environment for the audience. People in attendance will be able to choose what and where to focus their attention at any given moment as well as walk around the gallery and explore the projected images. Group Acorde is excited to highlight the talents of Christopher Peddecord, expose Houston audiences to dance being captured by a unique, creative and refined lens, and provide the general public multimedia performances. The company aims to have a diverse audience that could attend the shows because they were drawn to either dance, music, film or art. The performances of Representation of Form will include choreography by Roberta Paixao Cortes and Lindsey McGill; compositions by Thomas Helton and Seth Paynter; and photography by Christopher Peddecord. Representation of Form. MATCH Gallery (3400 Main Street, Houston/TX 77002 | 713-521-4533) January 9th, 10th and 11th, 2020. Performances occur throughout a 7-9pm timeframe. Audience members are invited to come and go as they please during the two hour period and are invited to meet the artists and engage in a Q & A session at 9pm. General admission: $15; seniors, students, and artists: $10. For times and ticket information: www.matchouston.org

Group Acorde came to life with the desire of Roberta Paixao Cortes, Thomas Helton, Lindsey McGill and Seth Paynter to be a group that truly collaborates in all aspects of the creation process. These four artists have been creating and performing in the Houston arts scene for many years and decided to come together with the intention to produce high quality work combining original music and contemporary dance choreography, where all artists conceptualize the works from beginning to end. This is Group Acorde's third full evening production and will feature a new collaborative premiere. Representation of Form is funded in part by the City of Houston through Houston Arts Alliance.

In its last three seasons, Group Acorde has performed at well established Houston festivals: Barnstorm Dance Fest, The Dance Month at the Kaplan Theater, and Fringe Festival, performed at Miller Outdoor Theater, Discovery Green and partnered with different organizations such as Nicole Longnecker and Plus Fest creating site specific works. In its fourth current season, Group Acorde has showcased its work at Wortham Theater, The Theorist Fest in Austin as well as returning to Barnstorm Fest and Fringe Festival. The company continues to offer several "pay what you can" classes throughout the year as a way to reach out to the community and provide low to no cost classes with live music accompaniment.

Group Acorde's mission is to cultivate and educate audiences through live performances. The company strives to broaden its reach by partnering with other organizations that can guide them to communities that may not otherwise have access to such opportunities.
##