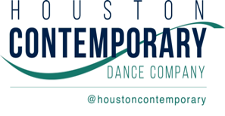 FOR IMMEDIATE RELEASE
Contact: Marlana Doyle, (713) 804-6646 ext 3, marlana@houstoncontemporary.org
HOUSTON CONTEMPORARY DANCE COMPANY
announces 2023-2024 5TH Season Programming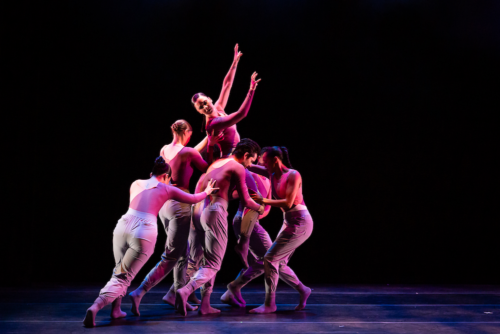 Come and celebrate with Houston Contemporary Dance Company as we host our 5th Season Kickoff Gala on September 30th, 2023 from 6:30-9PM at the Institute of Contemporary Dance. We are thrilled to be honoring donor and advocate for Houston Contemporary Judy Nyquist. Enjoy cocktails, an elegant dinner from Award Winning Navy Blue, a special performance by Say Girl Say with Houston Contemporary Dance Company and a meet & greet with the company dancers after the performance. Tickets on sale until September 22nd, 2023.
Houston Contemporary Dance Company will present Silver Celebration! on October 14th, 2023 at 7:30PM at the Hobby Center for the Performing Arts to start our 5th Season. This concert will present a world premiere on Houston Contemporary by Princess Grace award winner, Norbert De La Cruz III. We will also be showing Sock Hop Sonata by Dallas based artist McKinley Willis, American Land by Japanese American artist, Yoshito Sakaraba and the first work to be set on Houston Contemporary Dance Company in 2019, Porcelain by Joshau Manuculich. Sean Carmon will present a solo as a Guest Artist and Manchulich will also present his new dance company, Whirlwind from Columbus, Ohio for their Hobby Center premiere.
In February, HCDC will present The House at the historical landmark, Heights Ironworks on February 9th and 10th, 2024. This immersive dance piece will combine dance, storytelling, and historical reimagining to bring together two remarkable figures of the era: an influential leader and Houston native Barbara Jordan and the acclaimed author Harper Lee crafted and choreographed by former Houston Ballet soloist, Nao Kusuzaki.
On April 20th, 2024 at 7:30PM, Houston Contemporary Dance Company will present Electrostatic Attraction at the Hobby Center for the Performing Arts for one night only. This concert will show a world premiere by Jack Wolff and a new solo created by Andrea Dawn Shelley. Houston Contemporary will also present works from the last 4 Seasons that were audience favorites including, Intersections by Joe Celej and Let my Hair Down by Robbie Moore in collaboration with Say Girl Say playing live. Tickets on sale soon.
The company has other collaborations and performances throughout the Season with the City of Houston and ROCO. Stay tuned for more information on these and other performances.
ABOUT HOUSTON CONTEMPORARY DANCE COMPANY
Houston Contemporary aims to lead and innovate performing arts in Houston by drawing upon the director's long tradition of inclusiveness and diversity within all facets of the organization. HCDC sets itself apart by employing high caliber performing and choreographic artists from across the country. In setting high technical and artistic standards, HCDC is currently the only contemporary repertory company to provide Houston audiences with opportunities to view works created by some of America's most exciting dancemakers that speak to and are representative of the full spectrum of Houston's diverse populace, while supporting talented Texas based artists as well.
MARLANA DOYLE (Founding Artistic and Executive Director) is originally from Massachusetts and graduated from Point Park University in 2001 with a BA in Dance. Marlana is the former Artistic Director of Met Dance, where she held various positions for seventeen years. Under her direction, Marlana's vision and leadership catapulted the company to new levels of excellence and growth while holding tightly to the company's long tradition of diversity and versatility in its dancers, choreographers, collaborators, and content.Marlana is the President & CEO of the Institute of Contemporary Dance which houses Houston Contemporary professional concert dance company and HC2, a youth training company. Marlana is a member of Dance Source Houston, International Association of Blacks in Dance, Texans in the Arts and Dance USA, spending 2009-2012 as an emerging leader at Dance USA. She was awarded the Dance USA Leadership Mentee Fellowship for the institute of training in 2012 and was a mentor for the same program in 2019. She served for three years as a Dance USA Board of Trustee member and served as the Artistic Director Council Chair. Marlana has also serving on the Performing Arts Houston's Educational Committee, San Jacinto College Dance Advisory Board and the Leadership Committee for Arts Connect. Marlana was also named one of the top 100 Coolest People in Houston by Citybook Magazine for 2003. As a performer, Marlana has danced and generated roles in a range of works by renowned choreographers and artists. Marlana is also a guest teacher and an award-winning choreographer for her many students in Houston and throughout the United States. She has choreographed for the City of Houston, Levi's and Walmart, Mercury Ensemble, Apollo Chamber Players, Houston Chamber Choir, Houston Symphony, TUTS, Loop38, Kinetic Ensemble, ROCO, University of Houston, Sam Houston State University, Lamar University, RICE University and University of St. Thomas. She lives in Sugar Land, TX with her husband and two daughters.
For more information about Houston Contemporary Dance Company see here:
Arts and Culture Texas Article:
http://artsandculturetx.com/segue-to-season-five-summer-doesnt-slow-for-marlana-doyle-or-her-dance-com panies/? clid=IwAR2M_FbVHYan3oHQ1gxSjG2lDFzXYQnUvKVz-GdKB2ODe4_ezxlx_d6eypo
Dance Source Houston Review:
Dance Source Houston Preview:
https://thedancedish.org/peter-chus-chuthis-and-houston-contemporary-dance-company-merge-in-liminal-s paces/
Houston Chronicle Article:
https://www.houstonchronicle.com/entertainment/arts-theater/article/Former-METdance-artistic-director-lau nches-14902641.php?utm_campaign=CMS+Sharing+Tools+%28Premium%29&utm_source=facebook.com& utm_medium=referral& clid=IwAR3I_QFA3PpJ0qixiuPx5e7fasYPObJ9F_E6uom_zhM6lq79GPPbLHGC5Q s
Houstonia Article:
https://www.houstoniamag.com/articles/2019/10/25/marlana-doyle-metdance-houston-contemporary-dance -company
Houston Citybook Article: https://www.houstoncitybook.com/yoshito-sakuraba/
Houston Contemporary YouTube Channel: https://www.youtube.com/watch?time_continue=4&v=l_Sj952NI7g&feature=emb_logo
###