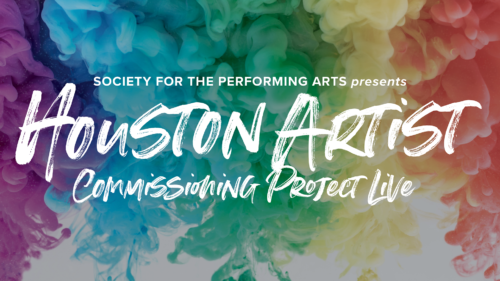 When Meg Booth moved to the Bayou City from the East Coast to take up her current position as CEO of the Society for the Performing Arts, she came with the understanding that the city's vibrant arts ecosystem was one-of-a-kind. "One of the reasons why I was enticed to come to Houston was because the cultural sector was so rich," says Booth. "And the strength of Houston's arts sector is an asset to this incredible city." 
Prior to the job, Booth was no stranger to Houston, or SPA for that matter. In the late 90s she toured here as company manager for Twyla Tharp, and through the national presenting circuit was already familiar with some of the city's movers and shakers, including Marlana Walsh Doyle, now Founder and Executive/Artistic Director of Houston Contemporary Dance Company, her repertory company that is celebrating the beginning of its third season. 
SPA has a fifty-three-year history of bringing some of the most important national and international companies to Houston. But pre-pandemic, Booth had initiated conversations with some of the city's arts leaders to pinpoint how SPA could better ally itself with Houston's hometown artists and small organizations. "We really identified that there's a gap," says Booth. "There's really not a path for some of the individuals or small groups to be presented in the Theater District."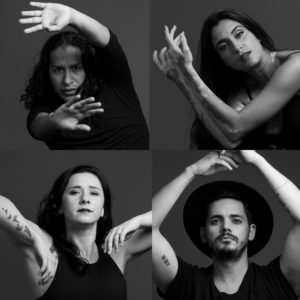 Out of these conversations came the Houston Artist Commissioning Project, which would give selected local artists a paid opportunity to create work for the Jones Hall stage. Of course, few things in the arts go off without a hitch, and who would have predicted the program's 2020 launch would have coincided with a global pandemic? "The last eighteen months for the creative sector have been brutal," says Booth. "For a month or two, we had shut everything down and went into survival mode. But as we started seeing a path forward, as a presenter, we knew we needed to support creators." 
SPA decided to shift the first series of commissions to an online format by offering nine artists a smaller stipend to create works that would live in the digital space. And now this weekend the live iteration of the Houston Artist Commissioning Project is finally making its way to Jones Hall with a program of three world premieres by some of the city's most beloved performing arts groups. Marlana Walsh Doyle finds her company on the inaugural roster in a collaboration with the classical music ensemble Loop38. 
"Craig [Hauschildt, co-lead of Loop38,] reached out to me, and we realized we were both celebrating a twenty-year anniversary of living in Houston," says Walsh Doyle, who moved here in July 2001. "We always wanted to work together, and as a new company, I'm always looking for ways to collaborate and keep the dancers dancing."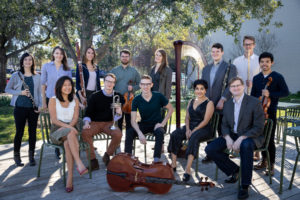 The resulting work "Body and Spirit," "celebrates human connection and relationships, while also honoring the challenging divisions we have yet to overcome." Loop38 will be performing Gabriela Ortiz's Corporea, and they will be accompanied by new choreography from Houston Contemporary founding dancers Jesus Acosta and Dwain Travis. For Marlana, the opportunity came amidst a flurry of activity and a tight performing schedule. But she's open and ready for even more ways to connect to the community, the city of Houston, and introduce herself to new audiences.
"I feel like collaboration is one of our main focal points," says Walsh Doyle. "This is a way for us to dive into the city and see what's out there." When it comes to the talent she employs, she likes to keep it local while investing in new artists. "I like to bring in choreographers who don't have the opportunity to set work on a company," she says. "I want to use local talent while also expanding my reach." 
Heading into the Jones Hall performance this weekend, her company will be in rehearsals with the musicians as they iron out the last sections of the work. Jesus and Dwain are working well together, she reports, and the piece is shaping up to be a strong juxtaposition of the concepts of body and spirit. 
It appears that the "one big leap of faith" Marlana took in creating her own dance organization is paying off. "I have really trusted in the colleagues and support system that I have," she says. "I've had to trust my knowledge of how to curate, what works, and how to present." And since leaving the organization she's cut her teeth on, her newfound artistic direction is clearer, sharper, and more in tune with the city's cacophony of lived experiences. To put it simply, "I want to make sure what we're doing is the right thing," she says.
And as far as the rest of this weekend's line-up, Booth says there are some unifying themes, but ultimately the program chose not to be prescriptive. "We want the artistic voices to shine," she says.
And on the Jones Hall stage, they certainly will.
Houston Contemporary Dance Company performs with Loop38 on October 15 and 16 at 7:30pm at Jones Hall. The program also includes performances by Say Girl Say, featuring Two Star Symphony & INPUT OUTPUT, and Patrick "PJ" Davis, featuring poets John Ross, Equality, Ashlie Thomas Young, and Outspoken Bean. Tickets are available at www.spahouston.org.