Juxtapose Arts Collective
Facebook & Instagram: @juxtaposearts
Juxtapose Arts Collective Presents Believe!
FOR IMMEDIATE RELEASE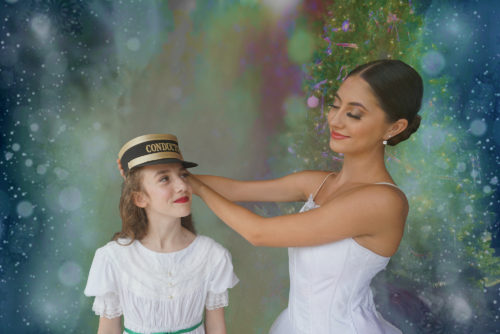 Houston, TX – Juxtapose Arts Collective is pleased to present Believe, Houston's newest Christmas Tradition, beginning December 5 – December 7, 2019.
Juxtapose Arts Collective is excited for you to join us in our winter wonderland as we celebrate our favorite holiday tradition. Believe tells a story through song and dance about a little girl named Lynn who doesn't believe in the Christmas Spirit. Lynn takes us on a snow-filled journey as she makes inspiring and heartwarming discoveries. Believe will leave your family ready for the holidays and the season of giving. This performance is suitable for all ages!
"BELIEVE is one of my favorite shows to see every year! It's a new Christmas Tradition you can enjoy with all of your friends and family. A fresh new story that will put anyone in the Christmas Spirit!" – Shauna Askins, Executive Director of the Board of Directors
Midtown Arts & Theatre Center – Houston (MATCH)
MATCH Box 2
3400 Main Street, Houston, TX 77002
Showtimes:
Thursday, Dec 5 at 8:00 PM
Friday, Dec 6 at 8:00 PM
Saturday, Dec 7 at 2:00 & 8:00 PM
Tickets:
www.matchouston.org/events/2019/believe
Juxtapose Arts Collective is a non-profit 501-(c)3 organization in the greater Houston area founded by local dancers and choreographers. At its core, Juxtapose is a multimedia dance theatre comprised of artists in residence, guest artists, and an educational apprenticeship program, Juxtapose II. It operates in affiliation with The JET-PAC to bring together artists of all walks of life; dancers, musicians, actors, painters, photographers, and filmmakers unite to present new and unique work to the ever expanding arts community of Houston.
###