Kate Rash
mkaterash@gmail.com
832-312- 5620
Kate Rash Presents WOMEN: Stranger (does this turn you on?)
Barnstorm Dance Fest
June 15 & 22 at MATCH
Kate Rash, through Dance Source Houston's Artist in Residency program, presents WOMEN: Stranger (does this turn you on?) on Program B of Dance Source Houston's fourth annual Barnstorm Dance Fest June 15 & 22, 2018.

WOMEN is a conversation that utilizes the male gaze as a lens to look at how women behave, portray their sexuality, and what it feels like to be looked at but rarely seen. Society has created a magnifying glass that exacerbates a woman's hair color, wrinkles, body mass, the shrillness of her voice, the cut of her skirt but fails to ask who she is. The audience will experience true accounts of women's partners giving unsolicited advice on how to alter their appearances or behavior in order to be more attractive, more pleasing, more feminine as well as the often-ridiculous performance women are conditioned to give to establish their woman-ness. WOMEN begs to ask why aren't women already enough? Why are we only sexy when our clothing is tight, when our voices are soft and our intent to please?
In collaboration with sound designer Trent Lira and dancers, Brittany Bass, Gillian Bowen, Lindsey Cortner, Michelle Reyes and Lizzie Woodson, WOMEN is a voyeuristic exploration of shared experiences: the way how we walk down the street, the words said by lovers, the desire to be seen beyond the shape and contortion of our bodies, and the search for support by a society that provides no net of comfort or safety
"I began this project out of curiosity from my own experiences that made me question why I ever allowed myself or others to make me feel like I wasn't enough of a woman. Knowing I wasn't alone in my experiences I reached out to other women ranging from different ages, race, and orientation in collaboration to create a dialogue that was not only intersectional but honest to the experience" said Rash.
Experience WOMEN: Stranger (does this turn you on?) at the MATCH June 15 & 22 at 8 PM. Ticket information can be found at www.matchhouston.org.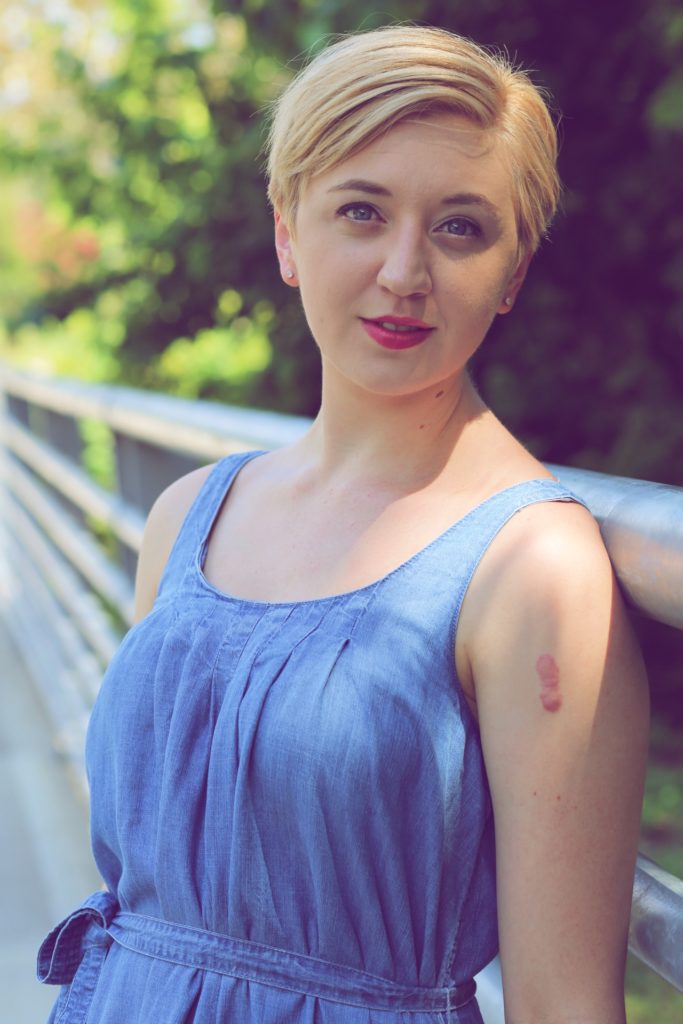 Kate Rash is a freelance dancer, choreographer, and dance educator. She graduated from the University of Houston with a BA in Dance and a minor in Interdisciplinary Art. She has danced with Open Dance Project as an apprentice under Annie Arnoult, Psophonia Dance Company as a company member with Sophia Torres, and 6 Degrees Dance as a company member with Toni Valle. Rash is a teaching artist with Young Audiences of Houston as a current Artist in Residence at Harvard Elementary School and after school teacher at Roberts Elementary School. She also performs for Becky Valls and Company in "Dance of the Insects", an educational dance performance teaching science through dance. Rash has performed her own work for Dance Source Houston's Mind the Gap in May 2017 and is a current Artist In Residence with Dance Source Houston. Within her own work, she enjoys manipulating the technical aspect to find what lies beneath. While collaborating with other artists, Rash seeks to create authentic connections through story telling. She hopes to create a sense of curiosity and vulnerability of what the human experience means through dance.
This performance was supported in part by Dance Source Houston's Production Grant Program.
###