Media Contact:
Lindsay Peyton, Cadence Enterprise
281-636-1361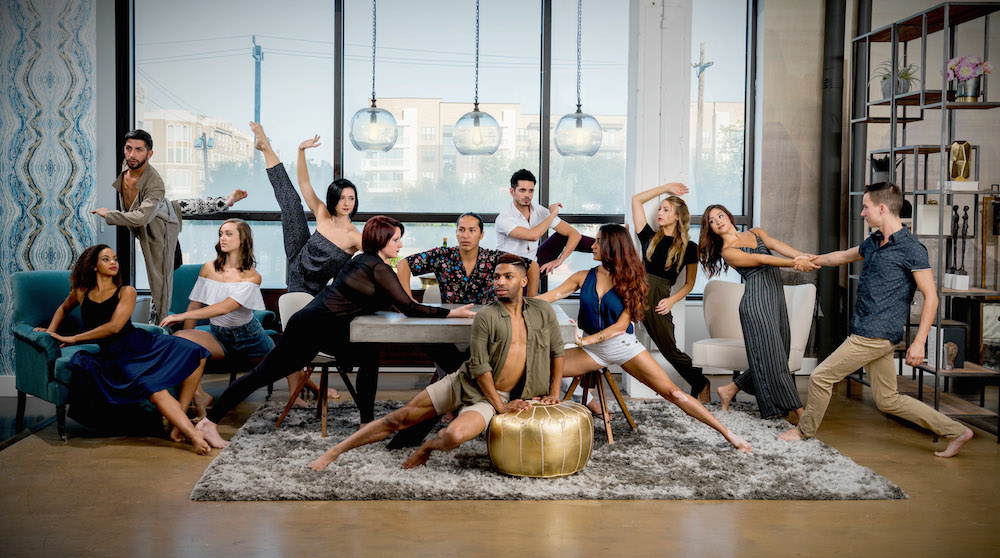 Contemporary dance to be thankful for  –Two METdance concerts slated for November
22nd season continues with "where the heart is" Nov. 16-18 and "Moving Myths" Nov. 18
HOUSTON – October 17, 2017 – This November, contemporary dance fans can count METdance on their things-to-be-thankful-for list.
METdance, which Houston Press recently named the "Best Dance Company" of 2017, has been bringing the finest in dance to stages around Houston since it was established in 1995.
As part of its 22nd season, METdance will present "where the heart is," slated for 7:30 p.m. on Thursday, Nov. 16, Friday, Nov. 17 and Saturday, Nov. 18 at Midtown Arts and Theatre Complex Houston (MATCH), 3400 Main St. Tickets start at $18.
A preshow talk with MAAA artist Dominic Walsh and METdance artistic director Marlana Doyle is slated for 7 p.m. on Thursday, Nov. 16.
The evening showcases the artistic voices of Houston's home-grown choreographers – and draws inspiration from the concept of home.
A number of exciting choreographers will be part of the "where the heart is" performance. Houston born choreographer, Mario Zambrano will present his piece "Volver," which means "to return" in Spanish and celebrates the idea of returning, as well as identity.
The dance was inspired by one of Frida Kahlo's paintings.
"What inspires me so much about Frida Kahlo's work, as does any work by an artist who is willing to express her point of view, at whatever cost, is how unabashedly she declares herself in her paintings," he said. "That's how liberating I intend the movement language to come across, so that the audience can sense and experience that kind of freedom."
In addition, Houston's own Courtney Jones will present "Paralyzed by Fear," a work loosely based on gaining the caretaker role for her mother who has a disability.
"The three women in the piece navigate the roles and reverse roles my mother and I share – with her initially being my caretaker, the progression of her health failing and me now feeling at times the role of the mother and finally that third role of us both battling trying to be same role at the same time," Jones said. "It's an abstract interpretation, personal and emotional."
A world premier by former METdance Emerging Artist and HSPVA graduate Margot Gelber will also be included in the evening.
Emily Schoen's "the grounding place" will have its Houston debut. The piece was inspired by a month-long tour in Africa with Keigwin + Company.
"I was drawn to using a drum score and exploring themes of comfort, discomfort, and the common humanity we all share," Schoen said. "To me, dancers are not abstract movement artists. They are people and their performance reflects real human beauty, struggle and quirk. To see a dance piece is to watch real life and to, perhaps, see one's own humanity in a new light."
Schoen was named Dance Magazine's "Top 25 to Watch" in 2011.
METdance will also showcase "Moving Myths" at 2 p.m. on Saturday, Nov. 18 at MATCH. Tickets are $10 for adults and $5 for children. Children 3 and under ( this includes sleeping babies) are not allowed in the theatre.
The performance features captivating legends from all over the world in a magical interlude of storytelling.
"As traveling dancers spend a night beside a campfire, they entertain each other with breathtaking examples of mythology from their homelands from all around the world," METdance artistic director Marlana Doyle said. " 'Moving Myths' is as much about honoring the importance of our unique cultures as it is about celebrating and sharing them together — a sentiment that mirrors METdance's core values of inclusion and diversity."
"Moving Myths" was developed and written exclusively for METdance by playwright, educator and novelist Elizabeth A. M. Keel.
The performance will boast an array of professional design elements including a fully recorded script by professional voice actors, an eclectic soundtrack indicative of each culture designed and edited by Ben and Marlana Doyle, dynamic choreography by Marlana Doyle, imaginative and theatrical costuming by Andres de Blust-Mommaerts and Michelle Smith and visually enhancing scenic and prop design by Ben and Marlana Doyle.
The performance uses expressive movement and design to stimulate audience imagination and thought, while interactive portions of the performance will be physically engaging.  Focusing on themes of courage, characters such as the Candle Fairy, the Rainbow Crow and the North Wind will expose students to strong heroic ideas such as standing up to bullies, taking care of one's family, fighting for love and facing danger.
METdance's mission is to educate and revitalize a passion for dance through world-class instruction and performance. The nonprofit is funded by the Mid-America Arts Alliance, the National Endowment for the Arts, the Windgate Charitable Foundation, Inc. and the state arts agencies of Arkansas, Kansas, Missouri, Nebraska, Oklahoma and Texas.
The company has traveled across the U.S., most recently to Jacob's Pillow Dance Festival in Mass. and the Green Box Arts Festival in Colo., impressing critics and audiences alike while performing works by some of the most influential and talented choreographers in dance.
METdance also has a strong community outreach program, including its educational "Swing, Jive, Pop" performances. The shows incorporate history, fashion, music and the arts, while the company dances through the eras of the 1930s Lindy Hop, bops into the 1950s, grooves into the 1970s and ends with the Hip Hop music of today.
The company's home base, the METdance Center, now serves as Houston's second-largest dance training space, offering comprehensive training in multiple disciplines to students of all experience levels, ages 3 and older.
For more information about METdance and the upcoming 22nd season, visit www.metdance.org.
###
About METdance
Founded in 1995, METdance strives to educate and revitalize a passion for dance through formal instruction and performance. With professional and youth dance companies, as well as a strong community outreach program, METdance is a leader in the vitality and diversity of Houston's dance community. The METdance company has traveled across the U.S. to perform works by influential and talented choreographers. Helmed by founder and Executive Director Michelle Smith and Artistic Director Marlana Doyle, the company is the sister organization to the METdance Center, which opened the doors to a newly renovated facility in May 2013 in Houston's Midtown district. For more information, visit www.metdance.org.