For Immediate Release
MEDIA CONTACT
Open Dance Project | Robin Anderson, Managing Director
robin@opendanceproject.org | 415-412-1283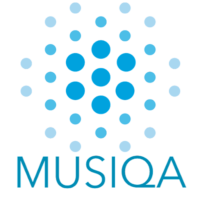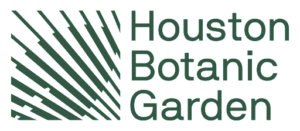 Open Dance Project, Musiqa revive pandemic collaboration
with live promenade dance, music performance at Houston Botanic Garden
(HOUSTON, Aug. 3, 2021) – Open Dance Project, Houston Botanic Garden, and Musiqa co-present "Still We Tend" Sept. 25 and 26 with two performances daily at 4:30 p.m. and 5:30 p.m. "Still We Tend" was born out of the loneliness and longing of pandemic isolation. Conceived by Musiqa Artistic Director Anthony Brandt with Open Dance Project Artistic Director Annie Arnoult and filmmaker James Templeton via Zoom meetings and digital correspondence, the piece leans into a collective desire to keep making new artistic work, or tending to our creative gardens, during the shutdown. Originally commissioned by Musiqa and conceived as a site-specific dance film that premiered in February 2021, this partnership between two respected arts organizations and a growing Houston tourist attraction exemplifies the resurgence of the art and cultural scene in Houston.  
ODP, Musiqa, and Houston Botanic Garden return to the collaboration as a live promenade dance and music performance to take place at Houston Botanic Garden Sept. 25-26, 2021. The live performances will replicate the film's journey through five different locations throughout the Garden and will include the original score by Malian musician Hawa Kassé Mady Diabaté, whose 2018 collaboration with Kronos Quartet resulted in "Tegere Tulon."  Timed with the one-year anniversary of the Garden's opening and serving as ODP's first in-person performance in 18 months, "Still We Tend" marks ODP and Musiqa's joyful return to live collaborative public programming.
Press Review Tickets, photos, interviews and access to in person or virtual open rehearsals available by request.  Please contact Robin Anderson, robin@opendanceproject.org
###
WHEN: Saturday, Sept. 25, 4:30 p.m. and 5:30 p.m.
Sunday, Sept. 26, 4:30 p.m. and 5:30 p.m.
WHERE: Houston Botanic Garden 
One Botanic Lane (8210 Park Place Blvd.)
Houston, TX 77017
TICKETS:   https://hbg.org/ (Tickets on Sale starting Fri, August 20th)
$25/General Admission, $15/Artists, Students, Seniors & HBG members
Co-Presenters:
Open Dance Project is a contemporary dance-theater company, under the direction of Annie Arnoult, whose ensemble-driven work transforms literary, historical, and community-based source material into highly stylized performance experiences. Through a collision of dance and theater, live performance and new media, urban grit and magical realism, Open Dance Project breaks down conventional barriers between artist and audience to make dance more accessible and meaningful for both. Open Dance Project is on the Texas Commission on the Arts Touring Artists Roster and is funded in part by the City of Houston through Houston Arts Alliance. The company brings high-quality interdisciplinary arts education and arts integration to Houston school children through its extensive education and community engagement program and partners with Young Audiences of Houston and Arts Connect to work towards arts equity in Houston schools.
Facebook: www.facebook.com/opendanceproject
Twitter: @opendanceproj
Instagram: @opendanceproject
Web: www.opendanceproject.org
Houston Botanic Garden, formed in 2002, is a nonprofit organization whose mission is to enrich lives through discovery, education, and the conservation of plants and the natural environment. The Garden broke ground in 2019 on a 132-acre site located a short distance from downtown Houston. The first of several planned phases over the next 30 years opened in fall 2020 as a major addition to Houston's cultural landscape and growing list of greenspaces. The Garden provides a place for visitors to learn about plants, conservation, and nature; connects Houstonians across different cultures and ethnicities; and closes an existing gap in the world-class city's collection of amenities for residents and tourists.
Facebook: @houstonbotanicgarden
Twitter: @houstonbotanic
Instagram: @houstonbotanic
Website: www.hbg.org  
Musiqa's mission is to enrich and inspire the community through programs that integrate new music with other modern art-forms. We strive to make contemporary repertoire accessible and vital to audiences of all ages and musical backgrounds. Since its founding, Musiqa has performed the works of over 200 composers, including over seventy world premieres in venues across the Houston-area and beyond, and sparked the founding of numerous other new music ensembles in Houston. Musiqa has presented new works in dialogue with other modern art forms from the beginning: our shows regularly feature poets, painters, actors, and dancers. These collaborations have fostered relationships across disciplines in Houston. Musiqa's education programs have served more than 60,000 public school students and teachers from over 250 greater Houston area schools, all at no cost to the participants. In 2013 and 2016 Musiqa received the Adventurous Programming Awards from Chamber Music America and ASCAP.
Facebook: @musiqahouston
Twitter: @MusiqaHouston
Instagram: @musiqahouston
Website: https://musiqa.org/
Open Dance Project & Musiqa are supported by: