PRESS RELEASE
For Immediate Release
Date : May 7th, 2019
Media Contact
Name: Elijah Alhadji Gibson
Email: socialmovementdance@gmail.com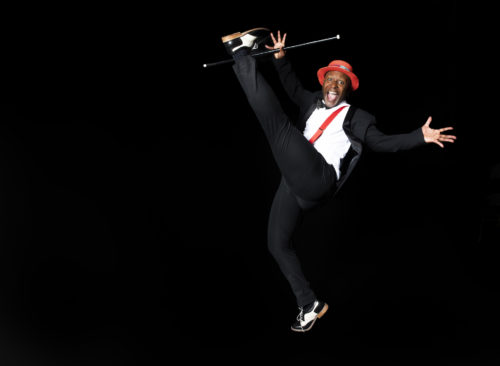 Houston, Texas. Social Movement Contemporary Dance (SMCD) is excited to make its company home season debut at the Charles Bender Performing Arts Center, Humble, Texas, June 7 & 8 @ 7:30p.m. with That's Entertainment!. In this evening-length program, Founder/Artistic Director Elijah Alhadji Gibson will present three world premieres: The Girlie Show, Game Show, and Mi Champeta.
Through That's Entertainment!, SMCD fulfills its mission to engage with social consciousness through its impact on our ideas and values. For instance, "The Girlie Show" invites us to confront the reasons and ways we observe the female dancing body. "Game Show" brings attention to the ease with which those who are not ignored and marginalized can choose how much they will get involved with issues that don't directly affect them. "Mi Champeta," which closes the night, illustrates the many expressions and interpretations of this Afro-Colombian folk song and dance.
Performance Details
Friday and Saturday June 7th and 8th 2019  
7:30pm
Location
Charles Bender Performing Arts Center.
611 Higgins Street, Humble, TX 77338  713-410-7713
Ticket Information