Contact:
Executive/Artistic Director: Adam Castaneda
adam@pilotdanceproject.org
(281) 979-4982
www.pilotdanceproject.org

FOR IMMEDIATE RELEASE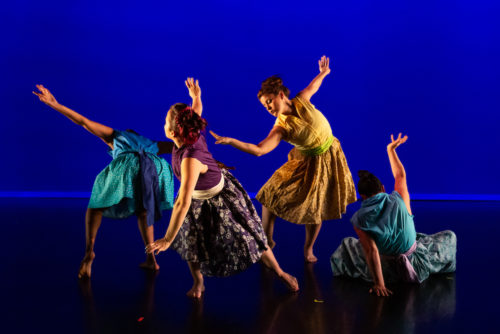 The Pilot Dance Project Presents
Adam Castan͂eda's Leaves of Gold

The Pilot Dance Project opens its 2020 season with Artistic Director Adam Castaneda's evening-length work, Leaves of Gold. Presented as part of the First Annual Texas Latino/a Contemporary Dance Festival, Leaves of Gold is a compilation of vignettes, character sketches, and autobiographical explorations generated by the intersection of Adam's histories of fiction writing and dance.

Dates: March 28
Time: 6pm and 8pm
Location: MATCHBOX ONE, Midtown Arts and Theater Center Houston (MATCH)
Tickets: Pay-What-You-Can
For tickets and more information please visit www.matchouston.org.
In his first evening-length work, the narratives of Adam's characters, some real and some imagined, are used to create a bevy of abstract movement and floral streams of consciousness. A poetess who continues to grieve her first husband six years after his death; a man betrayed by his best friend; the witnessing of the burning ceremony at Varanasi; a drag queen on the brink of marriage; a coven of women dressed in their finest attire; and a nineteen-year-old man who decides to try his luck in the next world by leaving the current one. These are the happenings and spirits that are conjured to create the world of Leaves of Gold, a reference to the 1948 anthology of prayers, memorable phrases, and inspirational verse and prose.

Leaves of Gold features a cast of Houston's most cherished dancers, including Allyssa Abacan, Dorianne Castillo, Jade Devault, Carlos Guzman, Cloe Leppard, Holly Moran, Tory Pierce, Kristina Prats, Cara Shanks, and Ke'Ron Wilson, as well as musical accompaniment by SPIKE the Percussionist.

The First Annual Texas Latino/a Contemporary Dance Festival is made possible in part by a Let Creativity Happen! Express Grant from the City of Houston through the Houston Arts Alliance. Leaves of Gold was created in part through Dance Source Houston's Artist-in-Residence program.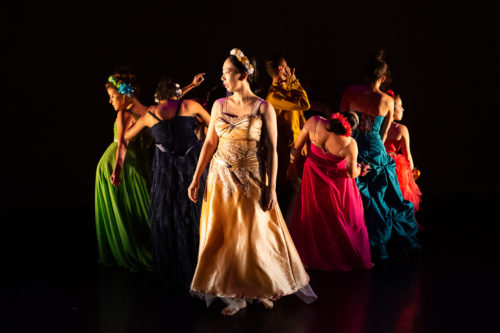 About the Choreographer:
Adam Castan͂eda is a dancer and arts administrator living in Houston, Texas. He is the Executive and Artistic Director of the Pilot Dance Project, and his programming has been funded by the Mid-America Arts Alliance, City of Houston through the Houston Arts Alliance, Houston Endowment, Texas Commission on the Arts, the Morales Foundation, HoustonFirst, the Midtown Management District, Bunnies on the Bayou, and Dance Source Houston. As a company member of the Pilot Dance Project, he has performed in evening-length and repertory work by Ashley Horn, jhon r. stronks, Jennifer Mabus, Jaime Frugé-Walne, Heather VonReichbauer, Lori Yuill, and Orlando Hunter (Brooklyn, New York), Erica Gionfriddo (Austin, TX), Jennifer Salter, and Ty Lewis. He was chosen as one of Dance Source Houston's 2018-2019 Artists-in-Residence, which culminated in a finished piece of choreography at the 2019 Barnstorm Dance Fest. Recently, he was awarded a Let Creativity Happen! Grant from the Houston Arts Alliance for a community-building dance/literary arts work, The Flower Garden Ignatius Beltran, which will premiere February 18 at Dance Source Houston's Mind the Gap 15.0. Adam is a grateful recipient of a 2020 Support for Artists and Creative Individuals Grant from the Houston Arts Alliance to produce an original evening-length dance work on the Heritage Society campus. Lazarus in the Promised Land will premiere October 3 and 4 and will be free to the public. When not dancing with his own company, he often appears onstage with Suchu Dance/Jennifer Wood. For more information, visit www.pilotdanceproject.org.

* * *

The Pilot Dance Project is a 501(c)3 non-profit arts organization with the mission to empower and transform communities through innovative dance, theater, and visual art. The organization is based out of the Midtown Arts & Theater Complex Houston, and produces a full season of dance and festival programming.