DANCE OPEN HOUSE WITH FREE TRIAL CLASSES
AT VITACCA VOCATIONAL SCHOOL FOR DANCE, HOUSTON
FRIDAY, AUGUST 27 FROM 4:30-8 PM AND SATURDAY, AUGUST 28 FROM 9 AM-1 PM
FREE to the Community with Classes for Ages 3-18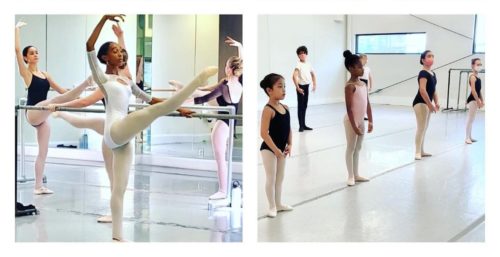 August 19, 2021: HOUSTON, TEXAS – The Houston community is invited to learn more about Vitacca Vocational School for Dance, Houston at a FREE community Dance Open House on Friday, August 27 from 4:30-8 PM and Saturday, August 28 from 9 AM-1 PM featuring complimentary classes for ages 3-18 and giveaways for the first 50 patrons. Vitacca classes include creative movement, ballet, pointe, tap, jazz, modern and contemporary as well as a new Toddlers & Tutus class for ages 24-36 months. Find the right trial class for your student in the below schedule.
Friday, August 27 Complimentary Class Schedule
4:30-6pm Ballet (ages 11-18)
6-6:45pm Pointe (ages 11-18)
6:45-8pm Contemporary (ages 11-18)
Saturday, August 28 Complimentary Class Schedule
9.15-10am Creative Movement (ages 3-4)
10-10:45am Pre-Ballet (ages 5-6)
10:45-11:45am Tap and Jazz Combo (ages 5-7)
11:45am-1pm Come & Go to view the studios
Located in the Montrose area of Houston at 2311 Dunlavy. For Montrose families the facility is very walkable. Free parking is offered in the rear of the building and street parking is available.
Vitacca programming is designed for ages 2+ and small class sizes. Registration is open for the 2021/22 season. A free trial class is always available for the Children's Program (ages 2-9) by contacting Vitacca.
If you have questions about Vitacca Dance and/or the Open House contact us today: 713-205-0355 orHoustonAdmin@VitaccaDance.com. Find out more at www.VitaccaDance.com.
###