Dance Salad Festival celebrates 23 years in Houston with a thrilling new recipe
Arts advocate Nancy Henderek's mission began 26 years ago in Brussels while working as the choreographer-in-residence at the International School.
While living in Belgium, she gained valuable knowledge about dance, seeing a myriad of professional companies tour through the capital and developing relationships with many of them. Her diverse experiences plus access to a suitable facility at the school led her, quite naturally, into her next venture.
"Time to put on a show," she thought, and put on a show she did.
Dance Salad Festival was presented in Brussels for three years before Henderek returned to the United States, bringing this dance project with her and establishing the Houston International Dance Coalition. This March marks the 23rd anniversary of the festival in Houston, and as artistic director, Henderek will debut yet another recipe full of fresh and flavorful ingredients – a multi-cultural celebration of dance featuring a broad range of innovative repertoire.
"It's very choreographically centered," she said, as she described her process of meticulously selecting the pieces that she combines into a cohesive program. Her choices are intended to not only educate audiences about the art form, but also to connect with them on a more intimate level. Even further, as curator, she must take into account what work best represents each company as a whole.
This year, the festival will feature eight performances over the three-night festival, in which no one evening is the same. While some companies are returning favorites like Rome's Spellbound Contemporary Ballet and Dresden's Semperoper Ballett, others are newcomers to the Dance Salad roster of top-notch artists.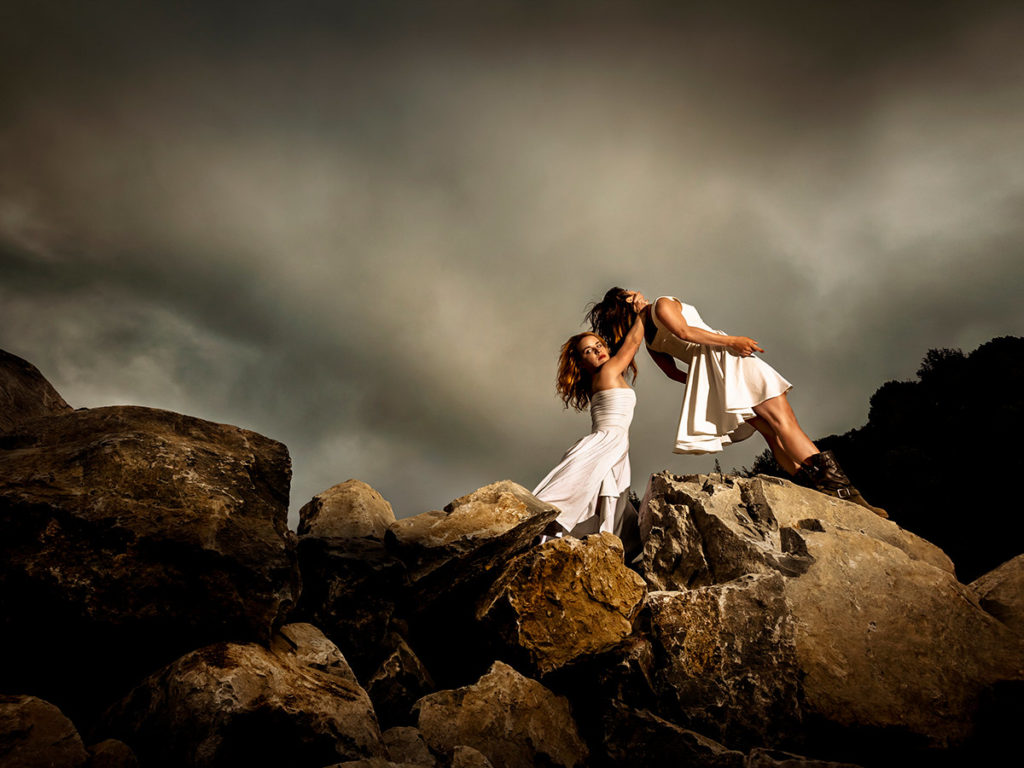 San Francisco-based contemporary dance company ODC/Dance, for example, will make its debut with "boulders and bones," choreographed by founder and artistic director Brenda Way and co-artistic director KT Nelson. Set to the music of powerhouse cellist Zoë Keating, the piece is a multimedia production, inspired by the work of environmental sculptor and visual artist Andy Goldsworthy.  
Another dancer making his debut is not so new to Houston. Although it's impossible to distinguish a single highlight from such a high-caliber program, there is one name in particular who will surely resonate with local audiences – Garrett Smith. The former Houston Ballet dancer and choreographer will present the U.S. premiere of his piece "Imitations," performed by the Norwegian National Ballet. In the work, Smith examines the influences on the progression of dance throughout history and challenges what was established as "normal," in regards to gender in ballet, by legends like Balanchine and Petipa.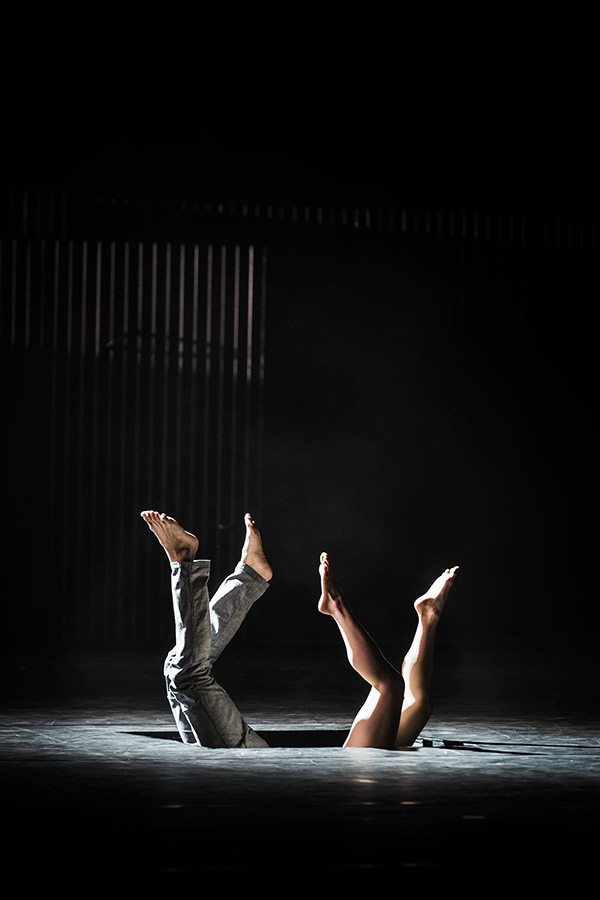 Also defying expectations are two performances featuring contrasting versions of the balcony pas de deux from Shakespeare's romantic tragedy about two star-crossed lovers. Swedish choreographer Mats Ek returns to Dance Salad with "Julia & Romeo," set to music by Tchaikovsky. This excerpt, performed by Royal Swedish Ballet, will stand alongside German choreographer Christian Spuck's "Romeo and Julia," set to the traditional score by Prokofiev and performed by Ballet Zurich.  
The festival will also feature two U.S. premieres by French choreographer Guillaume Hulot, and a rare performance of Maurice Béjart's "Songs of a Wayfarer," showcasing two principal dancers – Guillaume Cote of the National Ballet of Canada and Friedemann Vogel of Stuttgart Ballet.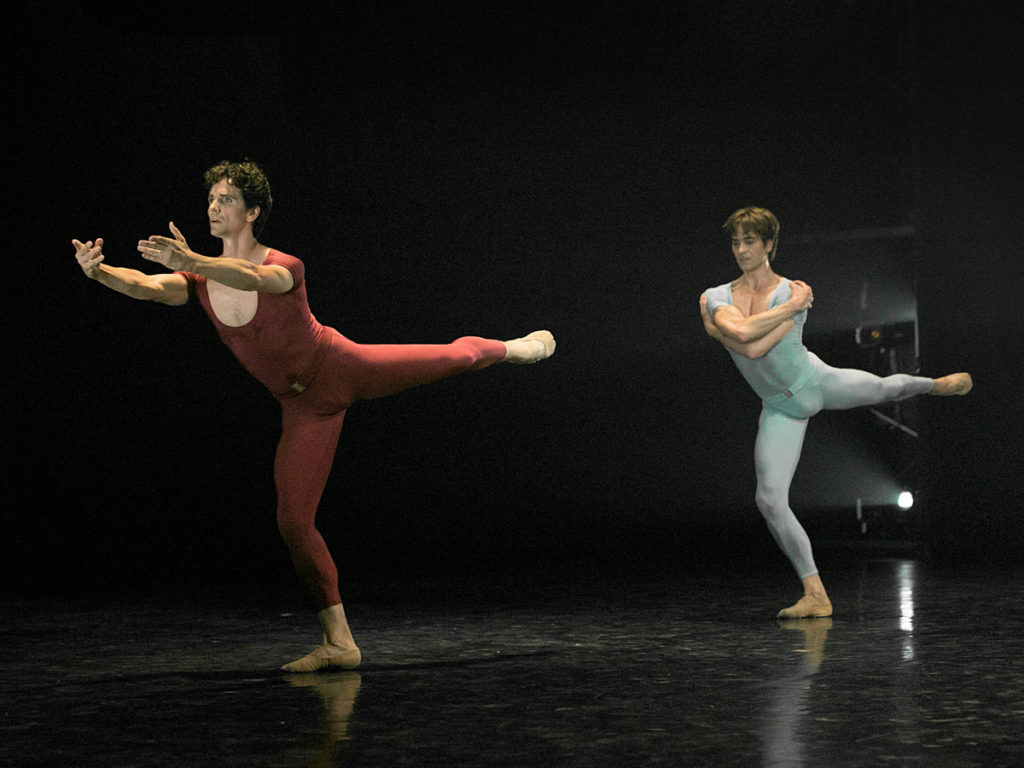 These works in their entirety – the innovative choreography, the quality of the dancers and their movement, as well as the music – are compelling, Henderek explained. Bringing them together in one space offers audiences a once-in-a-lifetime experience to see multiple dancers and dances that they might not ever have the opportunity to see otherwise.
"It's how you walk by a painting in a museum, and you are pulled to that painting. You want to stand there and really look at it," Henderek said. "Another painting, you will just pass by, and it doesn't have any draw. It's the same thing with dance. I want to be pulled, so that I'm sitting on the edge of my seat."
It's a diverse blend of original works, riveting styles and pure talent. That, Henderek explained, is what Dance Salad Festival is all about.
Dance Salad Festival runs March 29-31at the Hobby Center's Zilkha Hall. A choreographers' forum will open the festival on Wednesday, March 28 at the Museum of Fine Arts Houston.
To learn more about the performances and to purchase tickets, visit dancesalad.org or thehobbycenter.org. Tickets are available for $25-58.  
Images from top to bottom:
Members of Norwegian National Ballet performing Imitations. Choreography by Garrett Smith. Photo by Erik Berg.
ODC's presenting curation of boulders and bones. Choreography by Brenda Way and KT Nelson. Photo by RJ Muna.
Members of Royal Swedish Ballet in Julia & Romeo. Choreography by Mats Ek. Photo by Royal Swedish Ballet.
Guillaume Cote and Friedemann Vogel, Principal Dancers of National Ballet of Canada and Stuttgart Ballet in Songs of a Wayfarer. Choreography by Maurice Béjart. Photo by Karolina Kuras.