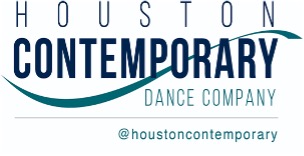 1302 Houston Ave, #300
Houston, TX 77007
(713) 804-6646
houstoncontemporary.org

HOUSTON CONTEMPORARY DANCE COMPANY Presents
DUÉ
FEBRUARY 10TH AND 11TH
7PM AND 9PM PERFORMANCES
LIMITED IN PERSON AUDIENCE
RESERVED TICKETS: $25

HEIGHTS IRONWORKS ,
201 WEST 15TH STREET
HOUSTON, TX 77008
(713)-804-6646
Houston, TX – Houston Contemporary Dance Company will continue its fourth Season with our intimate performance of DUÉ at Heights Ironworks on February 10th and 11th, 2023 at 7PM and 9PM. We will present 6 New Commissions from exceptional Artists and Choreographers including Alexa Capareda, Joe Celej, Teresa Chapman, Brandon Coleman, Andrea Dawn Shelley and Kia Smith. Catch a special pre show Performance by Houston Contemporary 2 from 6:00-6:45PM before the 7PM show only.
DUÉ is funded in part by the City of Houston through the Houston Arts Alliance. We would also like to Thank Steven and Linda Walsh for their support of this performance.
Read more about the DUÉ Choreographers below:
Alexa Capareda began studying ballet in her native Philippines, eventually trained in Austin and Montreal, and danced professionally with Balet Bratislava in Slovakia, where she had the privilege of performing Jiri Kylian's Falling Angels and Six Dances. Alexa has worked in Austin since 2013 with Performa/Dance, Frank Wo/Men Collective, ARCOS, Magdalena Jarkowiec, Jennifer Sherburn, BLiPSWiTCH, Transitory Sound and Movement Collective, Austin Camerata, and LOLA Austin. She has collaborated with sound artists Steve Parker, Brent Baldwin, and Henna Chou, and visual artists Tom Suhler and Susan Scafati. Alexa is Rehearsal Director for Ballet Austin II and the Butler Fellows and has restaged and choreographed multiple works for
BAII and the fellowship program. Maria and the Mouse Deer, her new ballet for BAII based on Philippine folk stories, has been awarded a Grants for Arts Projects award from the National Endowment for the Arts. Alexa has presented work at Fusebox Festival, Austin Dance Festival, and Barnstorm Dance Festival. She was a prizewinner at the 2013 Festival of Choreographic Miniatures in Serbia and recipient of the 2017 Austin Critics Table Award for Excellence as Dancer. She has a BA English, minor in Theater and Dance from UT-Austin.
Joe Celej is a New York City based creative artist whose career spans over twenty years of professional concert dance performance, choreographic investigation, and passionate instruction and mentoring of students. Joe performed for nearly a decade with the internationally acclaimed concert company Elisa Monte Dance, performing extensively throughout the US, Europe, and Asia including theaters in Paris, Rome, and many seasons at the prestigious Joyce Theater in NYC. He was also honored to both meet and perform for the Duke and Duchess of Luxembourg. Joe has performed works by renowned artists including Elisa Monte, Robert Battle, Peter Chu, and Mario Zambrano with additional credits including Levi Strauss and Company, Wal-Mart, the City of Houston, and Houston Grand Opera. Joe's choreography has been presented across the US and Europe and was honored to have his Joyce Theater choreographic premiere in 2011. Most recently, Joe premiered his newest work Sacred Geometry commissioned by Zodiaque Dance Company of SUNY Buffalo in October 2022. Joe has been a guest teacher/choreographer at established institutions including Steps on Broadway, SUNY Buffalo, Rice University, Salve Regina University, Ballet Hispanico, and the High School for Performing and Visual Arts Houston (HSPVA). Joe is an honored recipient of a 2010 Presidential Scholar Teacher Recognition Award from the US Department of Education.
Teresa Chapman is an Associate Professor at the University of Houston. Chapman received her MFA in Dance from California State University, Long Beach. As a performer, she has danced for some of the finest Houston-based choreographers, but exclusively with Karen Stokes Dance. In the past, she danced for choreographers and companies in Santa Barbara, San Francisco, Los Angeles, Washington DC, New York City, and Hamburg, Germany. Chapman is an independent choreographer and Director of Chapman Dance, which currently works on a project-to-project basis. Her work has been presented in Houston, Nebraska, California, Pennsylvania, and New York City. Described as "uber-physical, risk-taking," "vibrant and mesmerizing" by the press, Chapman Dance has proven to deliver exceptional dancing in Houston for over ten years.
Brandon Coleman (he/him) is a NYC based performer from Katy, TX and is a graduate of the University of Arizona, where he received his BFA in Dance and BA in Communication with a minor in Arts Administration. While in school, Brandon received the prestigious Undergraduate Creative Achievement Award for performance and choreography. He attended Springboard Danse Montréal in 2016 and 2017 and received additional training from River North Dance Chicago and KEIGWIN + COMPANY. Coleman toured throughout China with Art.If.Act Dance Project, assisted Sam Watson at the Tanz Bozen- Bolzano Danza International dance festival in Bolzano, Italy, and performed as a guest artist with Zikr Dance Ensemble in Denver, CO. Formerly a member of Visceral Dance Chicago , Coleman has also worked with Hubbard Street Dance Chicago as a guest artist for their 2017 Summer Series. Since moving to NYC in 2017, Brandon has danced with KEIGWIN + COMPANY, the Metropolitan Opera ballet, VIM VIGOR Dance Company and is currently a performer in SLEEP NO MORE.
Andrea Dawn Shelley born in Miami, Florida, received her classical ballet training predominately from Magdalena Maury and Magda G. Auñon. She studied dance at the University of South Florida under Gretchen Ward Warren and holds a Bachelor of Arts degree in Dance Education from Florida International
University. Andrea began her professional career with Southern Ballet Theatre as a member of the corps de ballet and has since danced as a principal artist with Maximum Dance Company, Miami Contemporary Dance Company, Dominic Walsh Dance Theater, State Street Ballet and iMEE performing throughout Americas and Europe. She is the Co-Founding Director of iMEE Dance Company, est. 2009. As a choreographer, Shelley has created original works commissioned by professional dance companies and festivals such as: iMEE, Ballet Florida, Miami Contemporary Dance Company, Dominic Walsh Dance Theater, State Street Ballet, O Dance, Ad Deum Dance Company, The Dance Gallery Festival / Level UP, palcoscenico danza, METdance, Island Moving Co., the black box INTERNATIONAL FESTIVAL THEATRE & DANCE, Festival Ballet Providence, Bellingham Repertory Dance, 16th Annual Mid-Atlantic Choreographic Showcase, Houston Contemporary Dance Company and Vitacca Ballet. Her choreographic works have been presented throughout the United States, Mexico and Europe: including California, Florida, Texas, New York, Rhode Island, Massachusetts, Washington, Virginia, Italy, Bulgaria and Mexico City. Currently, Ms. Shelley serves as the Resident Artist Program Director and Faculty at Vitacca Vocational School for Dance in Houston, TX and is Ballet Faculty at Institute for Contemporary Dance in Houston, TX. Additionally, Shelley is in her first season with Vitacca Ballet as the company's Rehearsal Director and in her second season with Houston Contemporary Dance Company as Ballet Mistress and Rehearsal Assistant to the Director.
Kia Smith is the Founder and Executive Artistic Director of the South Chicago Dance Theatre, the company's Resident Choreographer and the founder of its signature programs South Chicago Dance Festival, the Choreographic Diplomacy Program, Choreographic Fellowship and Arts Administration Fellowship. In 2018, she received the inaugural Young and Ambitious Entrepreneurship Award from the Metropolitan Board of the Chicago Urban League and was chosen by the New York City based Stage Director's and Choreographers Foundation as a member of the national Observership class. In 2021, Kia received a 3Arts Make A Wave award and was an Ann & Weston Hicks Choreographic Fellow at the renowned Jacobs Pillow. She is 2022 Chicago Dancemakers Forum Lab Artist Awardee and a participant in the Artist in Residence "AIR" Program at the Cliff Dwellers Chicago. As a freelance choreographer, Kia's recent and upcoming commissions include Madison Ballet (2021), Chicago Repertory Ballet (2022), the Institute For Contemporary Dance at Houston Contemporary Dance Company (2022), Houston Contemporary Dance Company (2022), Chicago Opera Theater (2022), Ruth Page Civic Ballet Training Company (2022), University of Wisconsin-Milwaukee (2022), Giordano Dance Chicago (2023), Western Michigan University (2023) and a new evening length work Memoirs of Jazz in the Alley for South Chicago Dance Theatre premiering at the Auditorium Theater of Chicago.
ABOUT HOUSTON CONTEMPORARY DANCE COMPANY:
Houston Contemporary aims to lead and innovate performing arts in Houston by drawing upon the director's long tradition of inclusiveness and diversity within all facets of the organization. HCDC sets itself apart by employing high caliber performing and choreographic artists from across the country. In setting high technical and artistic standards, HCDC is currently the only contemporary repertory company to provide Houston audiences with opportunities to view works created by some of America's most exciting dancemakers that speak to and are representative of the full spectrum of Houston's diverse populace, while supporting talented Texas based artists as well.
Marlana Doyle, Founding Artistic and Executive Director, Marlana is originally from Massachusetts and graduated from Point Park University in 2001 with a BA in Dance. Marlana is the former Artistic Director of Met Dance, where she held various positions for seventeen years. Under her direction, Marlana's vision and leadership catapulted the company to new levels of excellence and growth while holding tightly to the company's long tradition of diversity and versatility in its dancers, choreographers, collaborators, and
content. Marlana is the President & CEO of the Institute of Contemporary Dance which houses Houston Contemporary professional concert dance company and HC2, a youth training company. Marlana is a member of Dance Source Houston, International Association of Blacks in Dance and Dance USA, spending 2009-2012 as an emerging leader at Dance USA. She was awarded the Dance USA Leadership Mentee Fellowship for the institute of training in 2012 and was a mentor for the same program in 2019. She served for three years as a Dance USA Board of Trustee member and served as the Artistic Director Council Chair. Marlana has also served in collaboration with the Houston Arts Alliance, Fresh Arts, Dance Source Houston and is also a part of the SPA's Educational Committee. As a performer, Marlana has danced and generated roles in a range of works by renowned choreographers and artists. Marlana is also a guest teacher and an award-winning choreographer for her many students in Houston and throughout the United States. She has choreographed for the City of Houston, Levi's and Walmart, Mercury Ensemble, Apollo Chamber Players, Houston Chamber Choir, Houston Symphony, TUTS, University of Houston, Sam Houston State University, Lamar University and University of St. Thomas.
For more information about Houston Contemporary Dance Company and how to purchase tickets, please see below:
Houston Contemporary Promo Video
FOR CALENDAR LISTING:
Who: Houston Contemporary Dance Company
What: DUÉ
When: February 10th and 11th, 2023
Where: Heights Ironworks
*Tickets are on sale at www.houstoncontemporary.org
Why: To be an innovative non-profit repertory dance company transforming how Houston experiences dance as an art form that moves, unites, and inspires.
Contact: Marlana Doyle (Founder & Artistic Director) – marlana@houstoncontemporary.org