Spring is traditionally the season of rebirth, but this summer Dance Source Houston's Barnstorm Dance Fest blooms back to life. Reflecting that springtime abundance are this year's Artists-In-Residence: Kemi OG (she/her), Kirstin Grbic (she/her), and Jakari Sherman (he/him). Each of them have been working hard with DSH to create new pieces that represent an assortment of movement expressions and creative choices.
Kemi OG brings her whole self into her work, blending cultures and styles with an ecstatic perspective. For this year's Barnstorm, she will present Internal Dialogues, a new creation rich in Afrofusion tones that combine contemporary African dance styles and her own movement aesthetic. This piece will focus on the internal world of a Black woman, and how she relates to herself in different scenarios.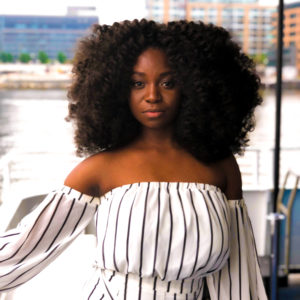 Throughout her life, Kemi has been moved to share dance with as many people as possible. She's currently a choreographer and instructor at the Institute of Contemporary Dance, Afrobeats with Kemi OG, and AFROBEAT at JHU as well as acting Creative Director at OG Creatives, a creative studio using art to explore BIPOC narratives. In her choreography, her experience of shifting homes and journeying between Nigeria, West Africa and Houston, Texas deeply informs each movement choice by creating an atmosphere of discovery and hopefulness. Intrigued by the title, I asked Kemi about her process towards creating this piece. She shared that Internal Dialogues became "a deep reflection of a series of physical, mental, and spiritual states I've found myself in at some point in my journey as an artist and a human being." Kemi's introspective journey in dance can also be described as "experimentation, deep concepts, and learning curve," the latter standing out as a challenge she's learned to embrace rather than a disruption to her process.
She noted that it has been a challenge to create Internal Dialogues during this specific time and echoed that a learning curve was a factor. How does a creator translate their deepest emotions without falling too far into them? How much should the creative process lean into being efficient instead of spontaneous? And the universal question nearly every creator has faced–will this work with that? In the end, Internal Dialogues emerged like a confident wildflower, presenting some of the most personal parts of Kemi's emotions and life in a vibrant array of movements.
Kirstin Grbic's new work for Barnstorm, Breathe, will include choreography and music that aims to wash over the audience like a strong spring shower. The piece is mainly inspired by an R&B single of the same title from Houston-born Nigerian singer-songwriter, visual creator, musical collaborator, and friend Angie Uhegwu (aka S.O.U.L.A.S.P.H.E.R.E.). Their collaboration for Barnstorm will result in a live musical performance that unites Grbic's tap dance percussion with S.O.U.L.A.S.P.H.E.R.E.'s profound lyrics.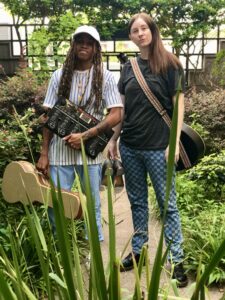 Breathe will be grounded by personal themes and experiences from Grbic's life. Her dance history includes her Bachelor of Arts degree in Theatre and Dance from U.T. Austin where her work was selected for the American College Dance Festival's Gala performance. She joined Tapestry Dance Company for a while and went on tour to present "The Souls of Our Feet," an NEA funded full-length tap performance. She's currently the Founder/Director of H-Town Tap, an emerging community organization in residence at the Houston Metropolitan Dance Center. Along with a dedication towards presenting tap in all its embodied beauty, an urgent search for sanctuary and solace is also a main theme in Breathe. In our conversation, she recalled her mother's dance studio and how that space gave her "a few hours in solitude to process some complexities and sweat them out." Grbic recalled her young life on the BMX trails of Houston's bayou systems, learning how to face her fears and eventually own her identity as a queer woman and artist. "I didn't always know where I would lay my head, but I always linked dance and movement to catharsis," says Grbic. "I have carried that runaway child within me well into my adult years… The work we present addresses facing the darkness we feel inside, not running away from pain, and using the struggle of a journey to grow."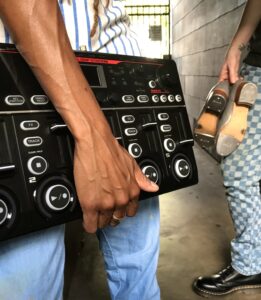 Pairing Grbic's deeply personal, percussive creation with S.O.U.L.A.S.P.H.E.R.E.'s sonic sounds and wise words has been a natural combination. "Our friendship plays into the performance as well," says Grbic. "We both have found support and solidarity within our dynamic and individual experiences." The two artists have been remixing and recontextualizing the formerly released single to amplify each medium's message, as Grbic puts it "using the song's energy to push and pull through, while she delivers a message full of hope." When the two elements come together, Breathe will encompass an energy that is as wild and refreshing as a passing storm.
For Jakari Sherman's Portrait of Peace an assembly of narratives will burst from the stage, invoking a mood of lush serenity. This percussive piece will be presented in three episodic movements by five artists, each representing different cities. For Sherman, the concept and execution of this particular work has been germinating in his mind for a while.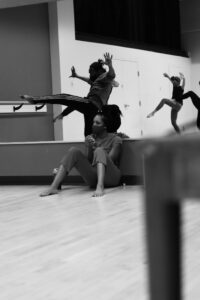 Sherman's roots in stepping are informed by his history, both here in Houston and across the world. He's the very picture of Houston proud, coming from a long line of born-and-raised Houstonians. He told me that three generations of his family have attended the same public schools and multiple universities across the state. After his time in his high school marching band, he performed with the Houston Rockets for a few seasons as part of the first NBA step team. He bounced between Houston and Washington D.C. while part of Step Afrika! as a company member and, later, Artistic Director for seven years. More recently Sherman called Ireland home as he earned his Master of Arts in Ethnochoreology from the Irish World Academy of Music and Dance at the University of Limerick. That's when the seeds for Portrait of Peace as well as his current long term project, Company XV, were planted.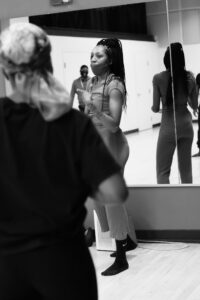 Sherman's Company XV aims to offer a majority of virtual performances that are as creative and experimental as those seen on traditional proscenium stages. This mostly comes from an ever-present need for more sustainable accessibility in the dance world, but also Sherman's attraction to digital creations and connections. "While living in Ireland about seven years ago, I imagined how cool it would be to gather a group of friends and amazing artists in the States and other parts of the world and leverage the power of technology to create and present work collaboratively," says Sherman. "In my mind, we'd be like the Dance Avengers!" With Portrait of Peace Sherman told me that he went full circle after the pandemic reinforced the need for virtual performance and global connections. "I returned to that idea and shaped it around the notion of exploring peace and what it might mean for different people based on cultural, political and spiritual situations."
While catching up with three creators, I found that even though the lingering pandemic continues to cause strife in our lives, dance remains an offering of collective healing, renewal, and hope for weary minds and hungry hearts. Barnstorm Dance Fest returns to Downtown's Midtown Arts & Theater Center Houston (MATCH) on June 6th to 12th. You can catch Jakari Sherman & Company XV's Portrait of Peace in Program A on June 7th and 10th. Kirstin Grbic's Breathe featuring S.O.U.L.A.S.P.H.E.R.E. will be presented in Program B on June 8th and 11th. She will also teach a masterclass at Hunter Dance Center on Tuesday, June 7 at 10:30am. Kemi OG's Internal Dialogues will premiere in Program C on June 9th and 12th. She will also teach a masterclass at the Institute for Contemporary Dance on Sunday, June 5 at 1:30pm. Tickets and more information are available at dancesourcehouston.org.